Buyers Visit Our Website Daily Looking For Deals
Get the asking price you want from selling your vehicle here!

Traded Buying & Selling Vehicles
Selling Your Vehicle!
Ready to sell your car? What you really need is a reliable and unbiased source of information to give you the details you're looking for to meet and connect with buyers with confidence. Bajan Autos is a trusted platform for you to list your car and find buyers easily.
Selling your vehicle is easy with Bajan Autos, you will need at least 1 photo or a maximum of 10 photos per vehicle.
Best views to take of your vehicle when you're ready to sell.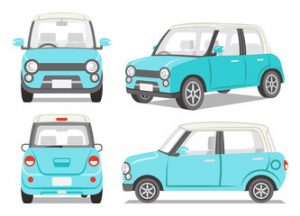 Send us the details, such as Make and Model of the car, what year was it manufactured, Automatic or Manual, powered by Gas, Diesel, Battery, etc. and all relevant information, if we require anymore information we will contact you.
Currently you can send this information via Whatapp or email, however we will add a form on this website for easy submission.
Tel: (246) 248-9911
Email: sales@bajanautos.com
UPDATE: Form created, now you can upload your vehicle here.
How To Pay Us
Bank Transfer
Paypal
We come to you ($5 service)
SOLD!
To let us know about your car being SOLD please Call, Text, or Whatsapp us from the same number listed on your vehicle post.
You may still get calls awhile after the vehicle is sold because we also have a printed version.

Vanetta Harris
Wildey, St. Michael.
I sold my car in five days using this service, the whole process was easy.


Hazel Knight-Williams
Wellhouse, St. Philip.
About 1 week after the ad was posted I got 2 calls, but the second week a lady called and broght her mechanic and the car was sold on the spot.


Jefferson Hinds
Harts Gap, Christ Church.
I have a friend that used the service and they sold their car so I figure I would try, It took 3 weeks for me but I got it sold.

Chenara Gorham
Navy Gardens, Christ Church.
I actually heard about the website from a friend, I sent you guys the car details and from there it was soon sold after.